North Wales | Hafan Y Mor | View
3 bedroom lodge on the award winning haven site in pwleheli. 1 double bedroom 1 twin bedroom 1 bunk bedroom lounge dinning room 20 x 13 feet everything you could want from a family holiday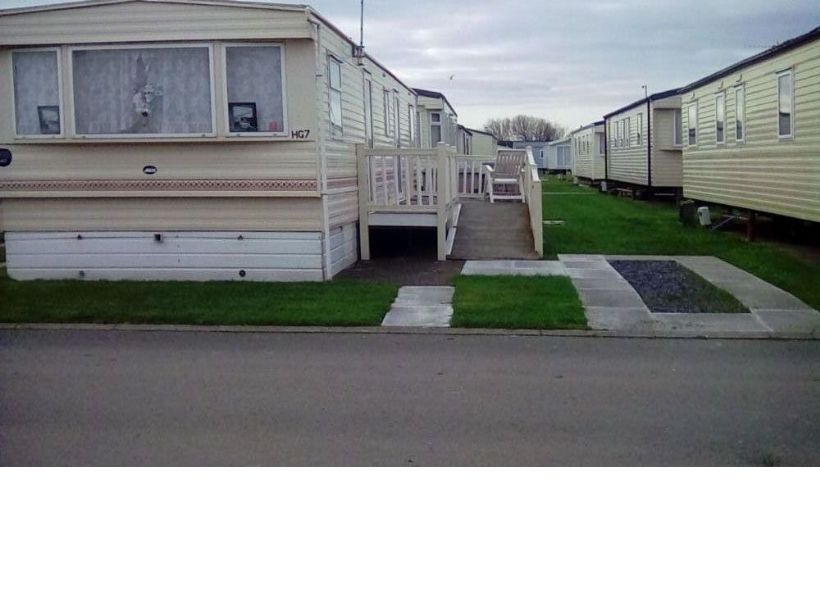 North Wales | Lyons Robin Hood | View
family friendly 3 bedroom caravan. duvets and pillows supplied but not bedding or towels......... Off road parking next to van. wide disabled ramp leading to decking area 😎😎😎😎😎
North Wales | Hafan Y Mor | View
With uninterrupted views of the headland above Pwllheli is a luxury lodge on the outskirts of Hafan y Mor Holiday Park - it really is a special place to be. You drive through electrically operated gate to a private and peaceful spot on the part (with private parking for two cars) Your privat
North Wales | Dinas Dinlle | View
Brand new in 2015, this spacious fully central heated ( radiators in all rooms) and double glazed caravan sleeps 6 comfortably. There are 2 bedrooms, the Master bedroom with a double bed and a second bedroom with 2 single beds plus a separate pull-out double bed in the lounge The master bedroom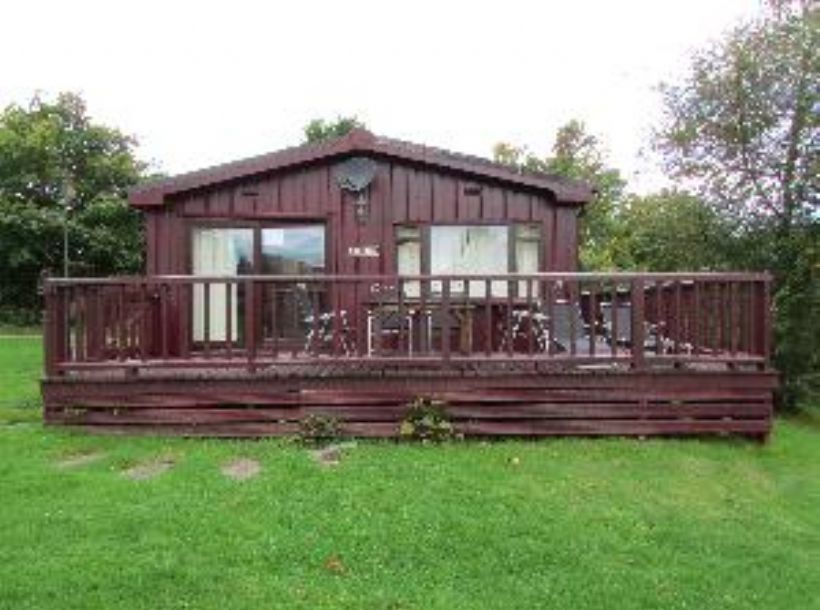 North Wales | Hafan Y Mor | View
The lodge comprises of spacious lounge/diner, modern fitted kitchen with cooker and oven, three bedrooms with master having built in wardrobes and a good sized refitted shower room. Upvc double glazing and a new gas central heating system. The lodge is located in a beautiful part of the ever popu
North Wales | Hafan Y Mor | View
FOREST LODGE 8........ **** A few weeks fri-fri = £300, midweeks mon-fri = £200 weekends fri-mon = £195 available in sept and oct book quick to save disappointment **** ##### NOW TAKEN BOOKINGS FOR 2018. FULL WEEKS FRI-FRI, MIDWEEKS MON
North Wales | Hafan Y Mor | View
An amazing new lodge situated in an exclusive gated area on the park called The Stables. It has the advantage of being in a quiet, safe, elevated location with other luxury lodges around it. The outside view is amazing and you can see as far as Snowdonia National Park and Abersoch. Even on those
North Wales | Hafan Y Mor | View
Welcome to our comfortable and spacious (37 foot x 12 foot) 2 bedroom caravan situated at an all action Haven Holiday Park. Hafan-Y-Mor is a popular Haven holiday park that is situated close to Pwllheli in North Wales, a great location from which to explore the many attractions North Wales has t
North Wales | Hafan Y Mor | View
With uninterrupted VIEWS OF THE SEA, MOUNTAINS & GOLF COURSE, Headland View is a luxury lodge on the outskirts of the Hafan y Mor Holiday Park. - It really is a special place to be. You drive through electric gates to a small, private and peaceful spot on the headland (with parking). Your pri
North Wales | PALINS | View
AVAILABLE STILL MON 28-FRI 1ST SEPT £300. palins is a friendly site with friendly staff, good facilities and also a good base for the surrounding areas to visit. we have an 8 berth caravan, 1 master bedroom, 2 twin rooms(1 twin converts to a double, if required), pet friendly, we supply all be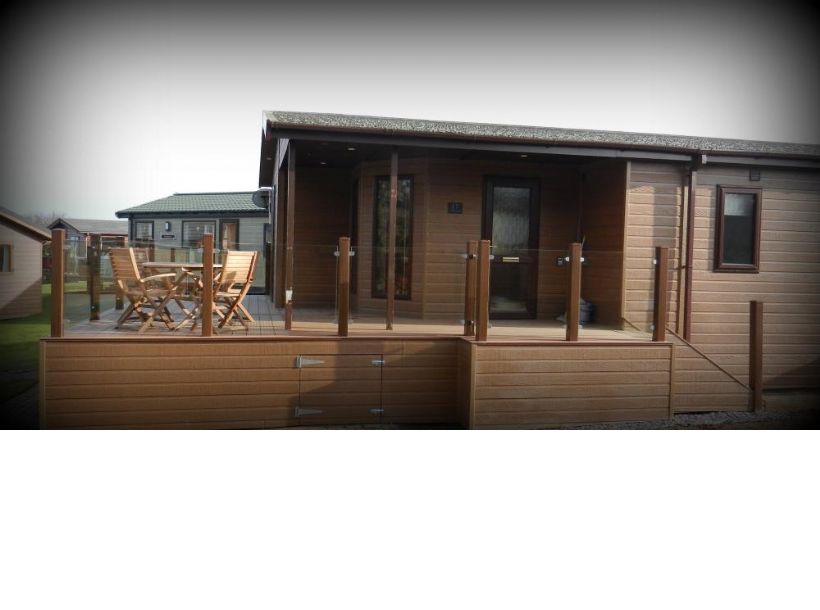 North Wales | Hafan Y Mor | View
17 Forest Lodge PLEASE NOTE ALL 2017 SCHOOL HOLIDAYS ARE NOW BOOKED Off Peak Selective dates available for 3 & 4 Nights during May, September & October Hafan Y Mor is one of Havens flagship family holiday parks. The Lodge is situated 2 minutes from the beach in a quiet area of the park
North Wales | Hafan Y Mor | View
33 THE STABLES HAFAN Y MOR 07808069419 OR 07808069422 MONDAY TO FRIDAY SHORT BREAKS AVAILABLE NOW A dazzling new lodge with some of the most terrific views on the park. Situated in an incredible elevated location. Set on the exclusive development of The
North Wales | Hafan Y Mor | View
My luxury 3 bedroom Caravan situated on the exclusive development of The Stables, within an secure electric gated complex. The Stables is a quiet location, suitable for those looking for peace and relaxation. Hafan y Mor is situated on some of the most amazing headland in Wales. From the Caravan
North Wales | Aberdaron | View
Our static caravan is situated near the picturesque village of Aberdaron on the Llyn peninsula, Pwllheli North Wales. Renowned for its scenery in an area of outstanding natural beauty. The village itself is one and a half miles away together with beach, shops, pubs, cafes, gift shops and bakery. Whi
North Wales | Hafan Y Mor | View
52 MOUNTAIN VIEW 12 ft wide ABI POLARIS. Caravan consists of large spacious lounge area with free standing furniture and seperate dining table and chairs. Flat screen T.V with DVD player. Radio/CD with a selection of recordings for your enjoyment. Well equiped kitchen with Fridge/Freezer - ste
North Wales | Hafan Y Mor | View
36 THE STABLES, HAFAN Y MOR A luxury 2 bedroom lodge situated in an elevated location on the exclusive development of The Stables, within an electric gated complex of similar type lodges. The lodge has what is considered to be the best views on the park of the coast lines across the bay and the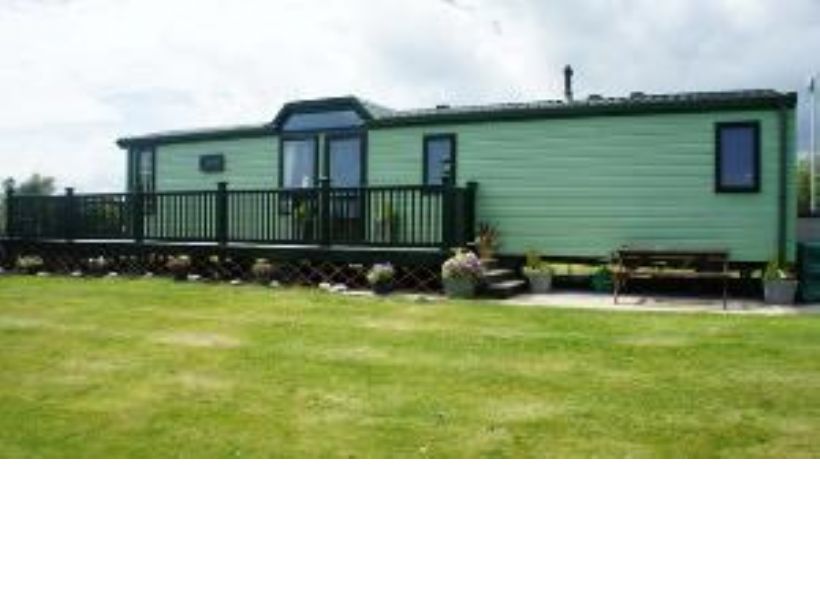 North Wales | HAFAN Y MOR HAVEN PWLLHELI | View
FANTASTIC SEA VIEWS,2 MIN FROM BEACH,HEADLAND AND NEWLY BUILT GOLF COURSE.ADJACENT PRIVATE PARKING**THE STABLES** LUXURY HOLIDAY HOME LODGE DEVELOPMENT IS A EXCLUSIVE PRIVATE GATED LOCATION WITHIN THE PARK. IF YOU WANT THE WOW FACTOR LOOK NO FURTHER. **THE STABLES**IS THE PERFECT RETREAT TO ESCAPE T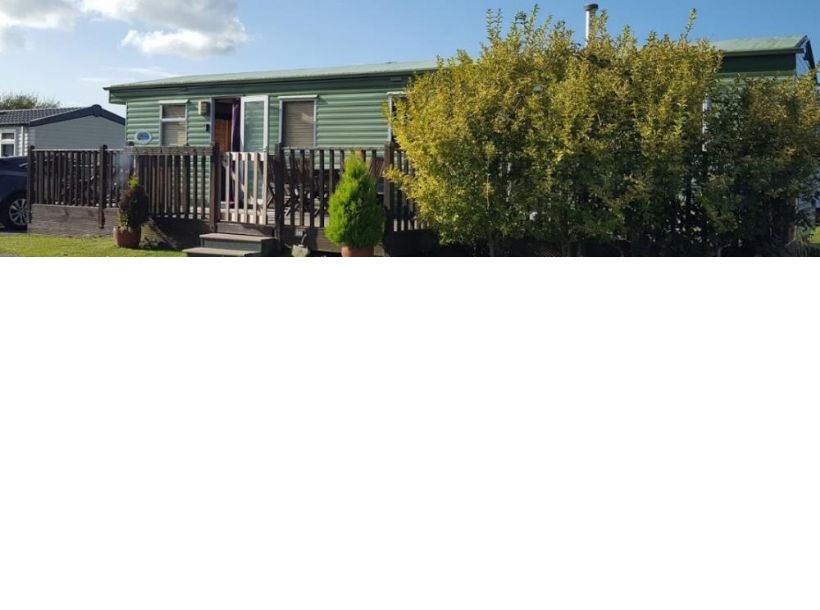 North Wales | Hafan Y Mor | View
My lovely 3 bedroomed holiday home is situated on Mountain View at Hafan Y Mor, close enough for the entertainment which is a couple of minutes walk away, yet out of the way of the hustle and activity - peaceful and quiet. It has private decking and is situated in a quiet area. The caravan is wel
North Wales | Llangwnaddl | View
Our caravan is situated in the quite village of Llangwnaddl in the grounds of our property - ideal location for a relaxing break in wounderful countryside surroundings with spectacular sea views. Ideal loction for taking walks along the Llyn Pennisula. This 6 Berth Willerby Herald Gold static cara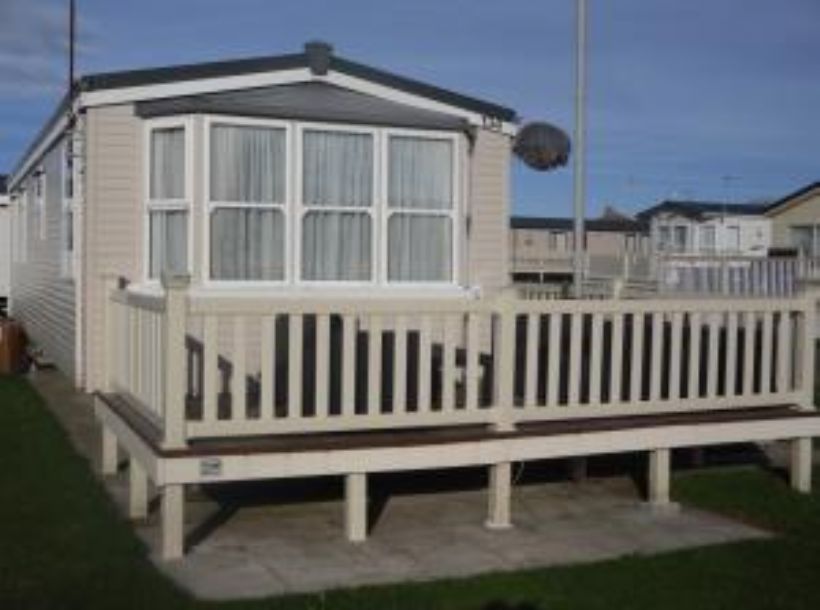 North Wales | Golden Sands, Rhyl | View
2007 Atlas Status Super with decking to the front and side, 2 bed's non smoking no pet's direct access to beach, really nice warm and cozy caravan fully fitted kitchen, free standing 3 piece in lounge with patio door's which lead to the decking which provides safe playing area for children, lounge h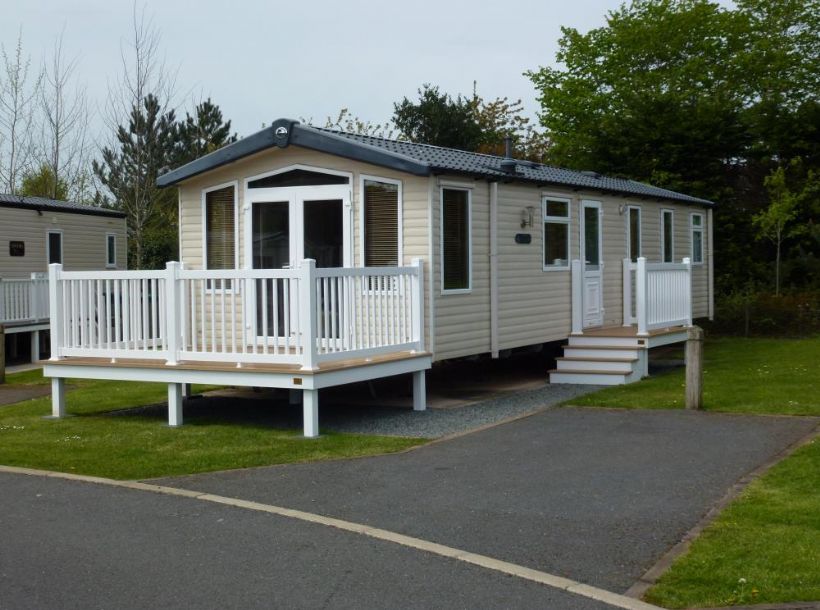 North Wales | Hafan Y Mor | View
Our immaculate top grade THREE Bedroom holiday home is available at the award winning HAFAN Y MOR in North Wales, near to Pwllheli, between Abersoch and Porthmadog. At 38ft x 12ft our pristine 3 bedroom Swift Moselle is top quality, spacious and comfortable. It is located on a small, quiet, devel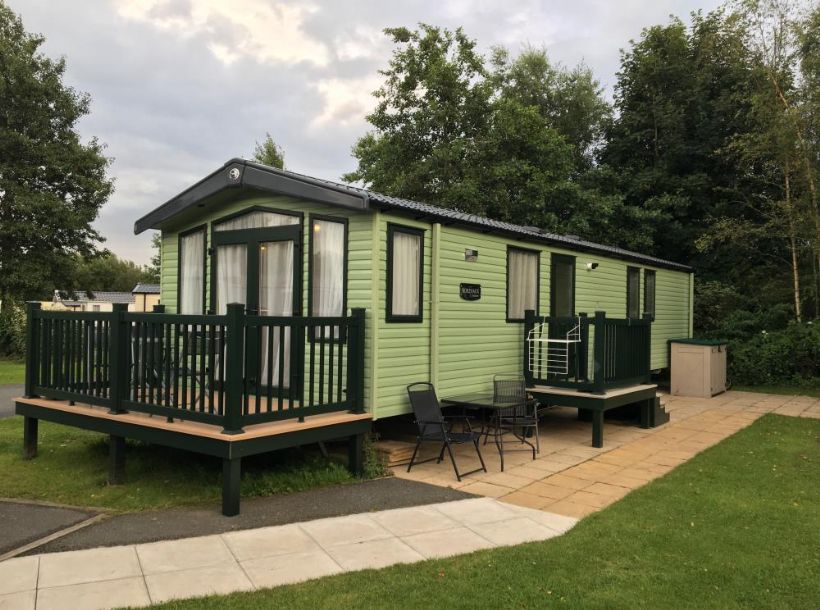 North Wales | Hafan Y Mor | View
NOW BOOKING FOR 2018 ================================================== THE CARAVAN IS BOOKING FAST - BOOK NOW TO AVOID DISAPPOINTMENT 25th September - 23rd October (min 3 nights) - see calendar for full availability 3rd - 9th November (6 nights) 12th - 16th November (4 nights) 19th -24th N
North Wales | Hafan Y Mor | View
NOW BOOKING FOR 2018 ================================================== THE CARAVAN IS BOOKING FAST - BOOK NOW TO AVOID DISAPPOINTMENT 25th September - 23rd October (min 3 nights) - see calendar for full availability 3rd - 9th November (6 nights) 12th - 16th November (4 nights) 19th -24th N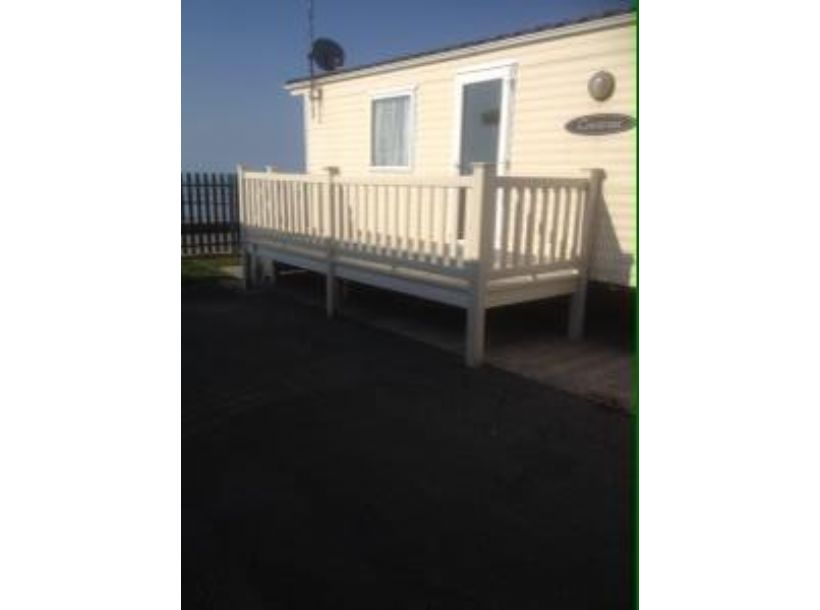 North Wales | Golden Sands, Rhyl | View
2 WEEKS AVAILABLE FOR SPECIAL ONE OFF PRICE IN SUMMER HOLIDAYS 22nd July to 29th July and 12th to 19th August Contact today so you don't miss out We do have other dates available throughout the year Enjoy a relaxing break overlooking the sea from the lounge area, fantastic seaview direc
North Wales | Hafan Y Mor | View
Wooden Lodge with 3 bedrooms set in the quiet Forest area at Hafan Y Mor, Pwllheli. The Lodge is situated 200m from the beach where you will find a pathway and beautiful scenery of the North Walian Mountains. Behind the Lodge is a large grassed area ideal for ball games and activities with children.
North Wales | Hafan Y Mor | View
Stunning Sea Views beautiful Double Lodge Private parking 2 mins walk to the beach, wrap-around balcony with a ramp and locked gate... *DONT MISS OUT SIT ON VERANDA AND ENJOY THE BEAUTIFUL SEA VIEWS.* ***DOUBLE LUXURY LODGE - STUNNING SEA VIEWS ACROSS THE BAY. QUIET AREA.2 MINS WALK FROM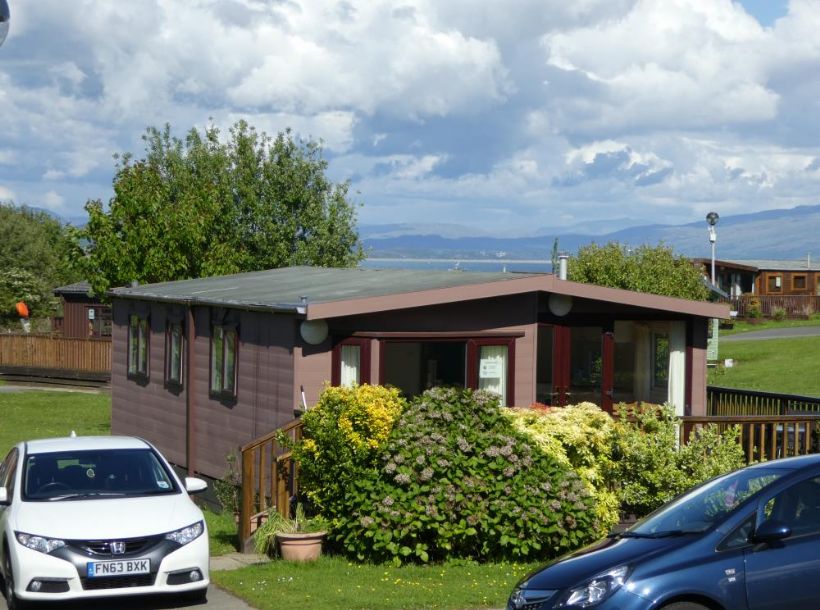 North Wales | Hafan Y Mor | View
A newly refurbished holiday lodge set in a quiet part of the Haven park, but close to all facilities. This lodge is furnished to a high standard of comfort. It has 3 bedrooms, a spacious open plan living area, and an enclosed south facing decking area that benefits from the sun all afternoon and eve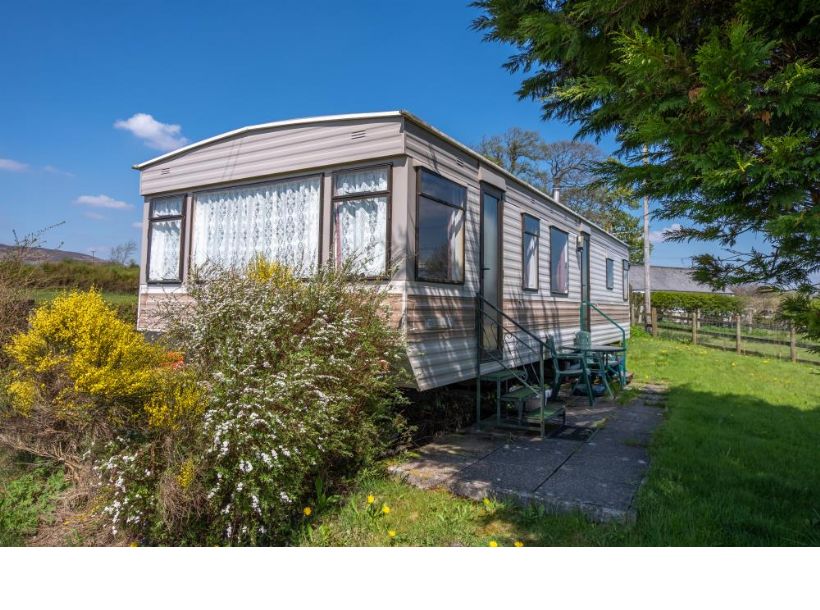 North Wales | Ty Gwyn Rhyduchaf Bala | View
This is a fully equiped 6/7 berth static caravan situated on private ground near to owner's residence in the heart of the Welsh countryside just 2 miles from Bala lake. The caravan has 2 bedrooms, a double and a twin bedroom, the dining area converts to a double bed.Kitchen has gas cooker, microwav
North Wales | Caravan Cae Graig | View
Our Caravan is located in a quiet location on the Beautiful Llyn Peninsula surrounded by panoramic views, approx 4 miles from the picturesque village of Aberdaron. The caravan sleeps up to six people, it has a fully equipped modern kitchen, gas cooker, microwave, . Fully double glazed and central he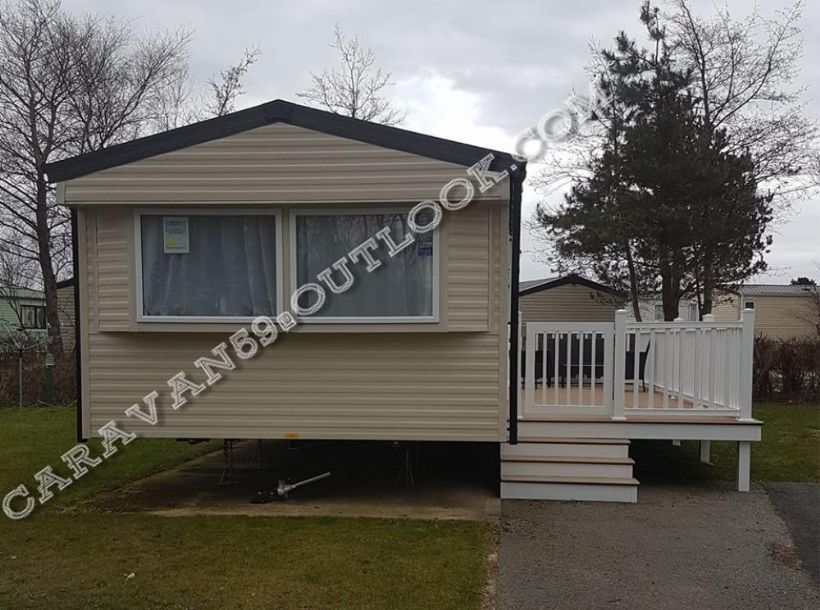 North Wales | Hafan y Môr | View
You are more than welcome to come and stay in our Beautiful caravan on Hafan Y Môr. There are lots of little extras and personal touches to make your stay that little bit more special. We have a high chair available at no extra charge. There is a combi TV/DVD in the living room for those rainy days.
North Wales | Lyons Robin Hood | View
ATLAS PARK LODGE 2 BEDROOM DISABLED CARAVAN 36 X 12 WITH RAMP DECKING FULL SIZE BATHROOM WITH WALK IN SHOWER AND SEAT SPAOUSE WITH ALL SLIDING DOORS VERY WELL EQUIPTED THROUHOUT ALSO SUITE COUPLE AND ONE OR TWO CHILDREN VAN NOT OVERLOOKED FACE LARGE PICKNIC FIELD SORRY NO PETS OR SMOKING bed li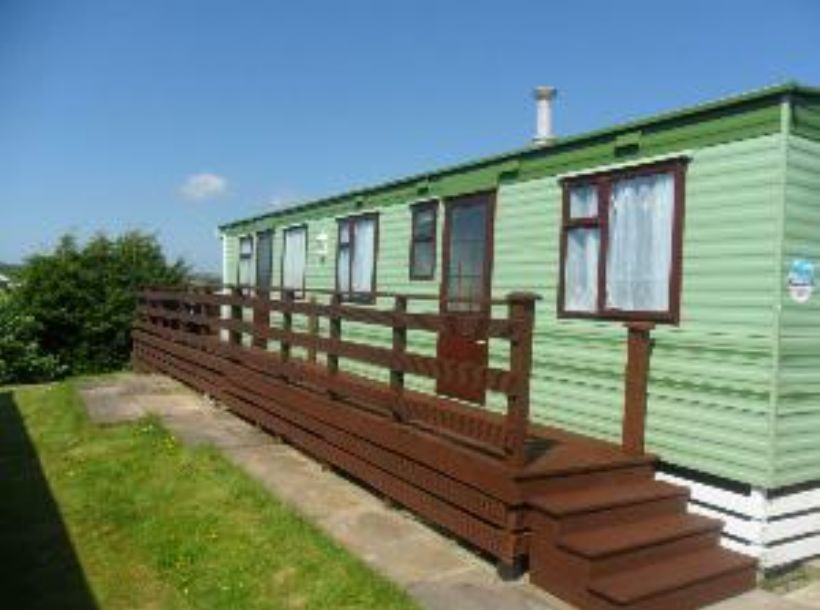 North Wales | Hafan Y Mor | View
Hafan y Mor Park is a place to "embrace the scenic North Wales coastline and mountains, in a land of giant Welsh mountains and deep green valleys, it seems fitting to find a holiday park as big and pretty as Hafan y Mor..." The site offers a range of facilities and activities to keep the whole f
North Wales | Llanengan, Abersoch | View
Immaculate caravan with decked patio area featuring country views situated at Llanengan,less than 5 minutes drive from the seaside resort of Abersoch. Sleeps 4/6. Small pet welcome. A very well-maintained caravan, in excellent order throughout, situated about a mile from Hell's Mouth Beach aff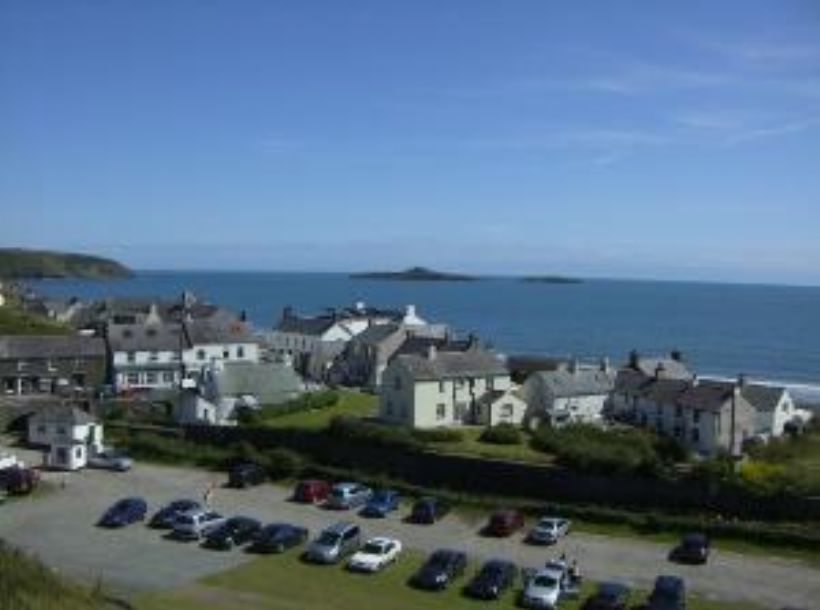 North Wales | Aberdaron | View
ABERDARON Nr. Pwllheli. GWYNEDD. LL53 8BE. SUPERB VILLAGE LOCATION... VERY POPULAR PRIVATE HOLIDAY CARAVAN TO RENT. SECLUDED IN ITS OWN PRIVATE SURROUNDINGS AND WITHIN THE VILLAGE ITSELF. IT SLEEPS FOUR PEOPLE VERY COMFORTABLY WITH VIEWS ACROSS ABERDARON VILLAGE AND THE HEADLAND. THE END OF THE LL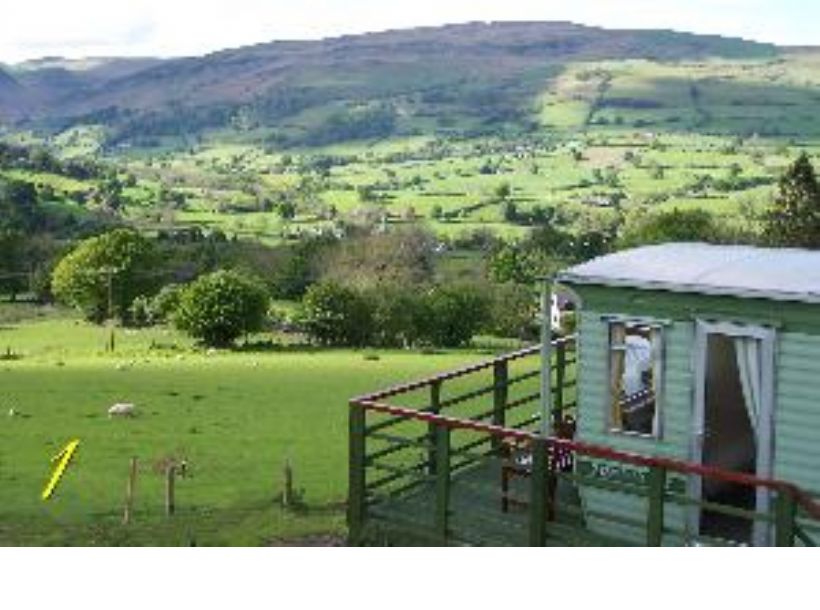 North Wales | Quiet Private Farm | View
IF YOU WANT PEACE AND QUIET THEN THIS IS THE ONE! We are NOT a busy site with rows of vans jostling for position. Our caravan stands alone in its own garden next to our farmhouse overlooking spectacular views across the Tanat Valley. In its elevated position with a veranda around the fr
North Wales | Hafan Y Mor | View
NOW TAKING BOOKINGS Our Lodge for hire is placed in lovely peaceful part of the park Hafan y mor Haven. 2 mins walk from new golf course 1 mins from woodland walks / fishing lake. Beach is few mins walk. Just sit and chill on balcony or get involved on park with so many things to do you wont b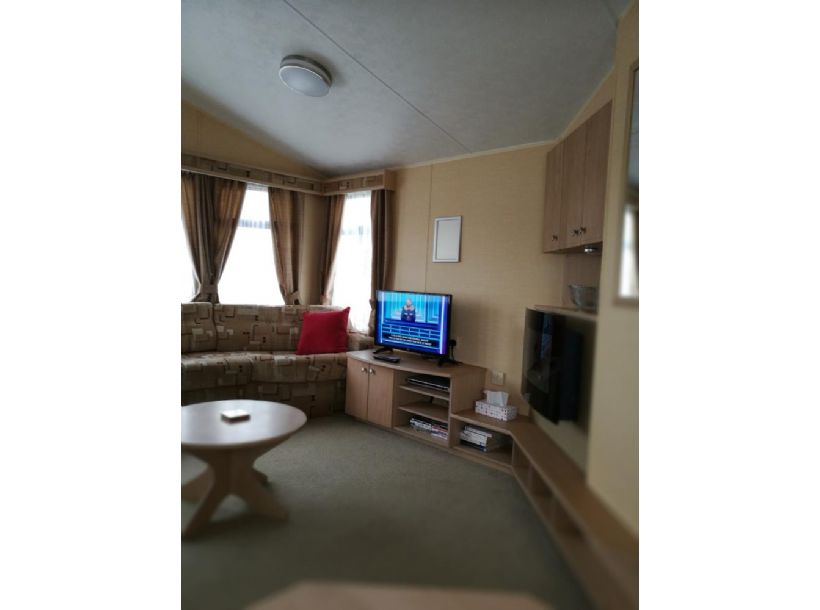 North Wales | Lyons Robin Hood | View
Six berth caravan on Lyons Robin Hood Holiday Park Rhyl. Bedroom 1 Double bed, walk in wardrobe with plenty of cupboard and shelving space, with access to toilet and shower, hairdryer in drawer, bedding included for your use. Bedroom 2 Two beds, wardrobe and drawers, also plenty of shelving s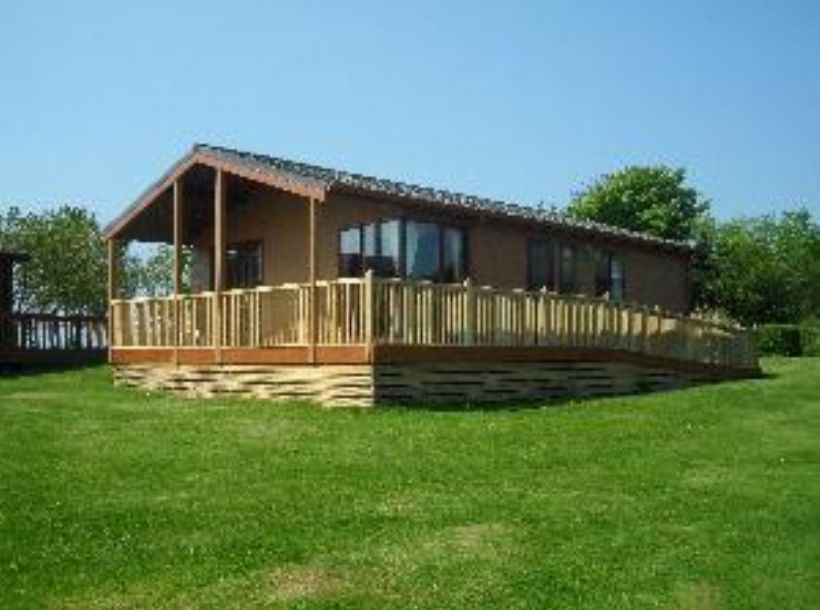 North Wales | Hafan Y Mor | View
PINE LODGE 34 A 35ft long x 24ft wide lodge it has a large living/dining room and separate kitchen.It has bath with shower toilet and wash hand basin, th ere are 3 bedrooms,1 double and 2twin rooms.There is heaters in all rooms with additional electric fire in living room.There is a large sliding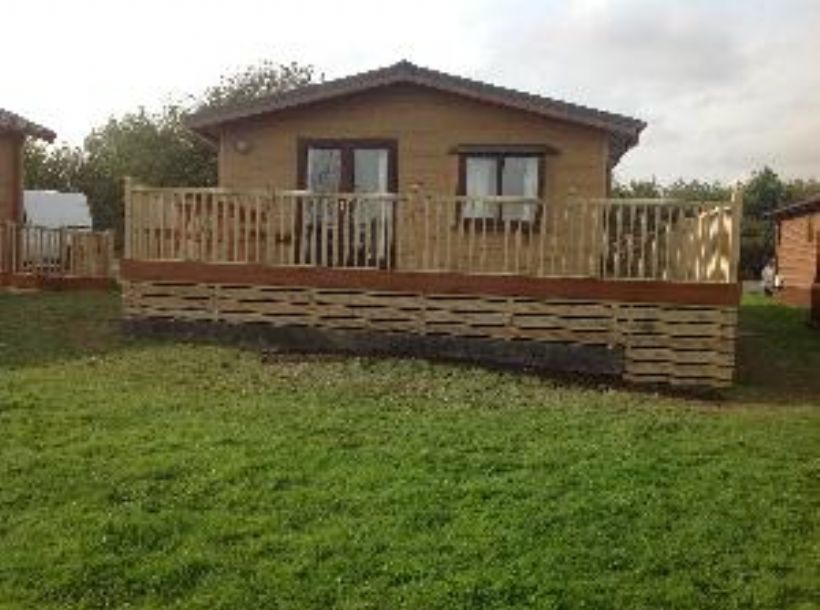 North Wales | Hafan Y Mor | View
PINE LODGE 33 a 35ft long x24ft wide lodge which consists of a large livi ng/dining/kitchen.There are 3 bedrooms 1 double and 2 twin rooms.Bathroom consists of bath with shower toilet and wash hand basin there is also separate toilet.There is 2 patio doors in the living room which lead onto the pati
Facebook:
---
Other site in this region:

---
Advertise your caravan:

---
Caravan owners can list their caravan on our site for

just £50.00 per year

. We have top placements on all major search engines and show in excess of

20,000

pages per day through the peak season. Find out about our Caravan Advertising


Links to other regions:

---